Dermafinish Setting Powder
Benefits
Dermafinish makeup setting powder strengthens and extends the hold of your makeup such as Dermafinish Corrective Fluid Foundation and Dermafinish Stick Concealer
Extends makeup wear by 2 hours
Application
After applying Dermafinish Corrective Foundation or Stick, apply Dermafinish Makeup Setting Powder generously using the powder puff
Let set for 2 minutes before brushing off excess using a makeup brush
Product Safety
Dermatologist Tested

Fragrance Free

Allergy Tested

Sensitive Skin Tested

Non-Comedogenic
Dermafinish Setting Powder
Featured Ingredient: Talc
Mattifies skin and absorbs excess sebum
My Concern
Extending the wear of your makeup such as Vichy's Dermafinish makeup line.
My Solution
Dermafinish Makeup Setting Powder forms a protective barrier on the surface of skin. Helps strengthen and extend the hold of Dermafinish Corrective Fluid Foundation and Dermafinish Corrective Stick Concealer.
Product Feel
Lightweight makeup setting powder provides a natural, velvety skin finish.
Results
Demonstrated to extend the wear of Dermafinish products.
SUGGESTED USE
After applying Dermafinish Corrective Foundation or Concealer Stick, apply Dermafinish Setting Powder generously using the powder puff. Let set for 2 minutes before brushing off excess using a makeup brush.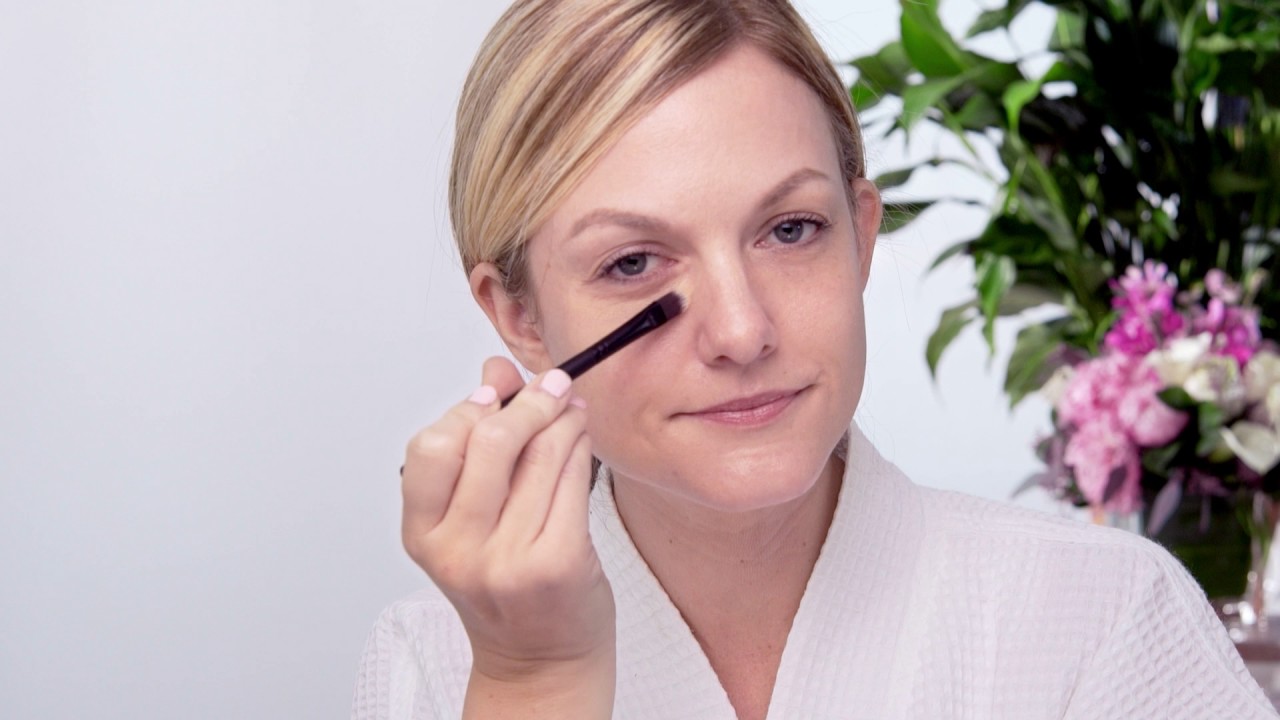 Expert Tips
Why Dermafinish Setting Powder?
"Keeps your makeup in place from AM to PM." - Liz Kennedy, Esthetician
Le Vichy Mag
Natural Beauty

How to Prep Your Skin for Flawless Makeup Application

The first step in any makeup routine is great skin care and hydrated skin. Your skin care routine creates the canvas for any makeup application.

Read more

French Pharmacy

What Is Micellar Water?

Micellar Water is a staple in any French beauty routine. These no-rinse cleansers allow you to avoid the effects of hard water while still removing impurities from your skin.

Read more

Natural Beauty

7 Tips To Improve Skin Quality

Your skin is exposed daily to internal and external aggressors such as fatigue and pollution. Learn how to adopt a clean skin care routine to target these aggressors and improve skin quality.

Read more
Vichy Mineralizing Thermal Water

Discover skin care from the #1 anti-aging brand in European pharmacies. Since its creation in 1931 by Dr. Haller, Vichy offers women a range of skin care products with skin health in mind. Vichy Mineralizing Thermal Water from the French Volcanoes is rich in 15 essential minerals, is at the core of the brand and is included in all products to strengthen skin against external aggressors, such as pollution, stress, and fatigue.

Dermafinish

Dermafinish makeup is recommended for minor to moderate skin imperfections such as redness, acne scars, dark circles and pigmentation disorders. It provides high coverage with out the heavy masking effect and stays on for a long-lasting wear.
French Beauty Secrets
Dermafinish Makeup Routine

Dermafinish
Vichy

Product Reviews for

Dermafinish Setting Powder
Receive emails about new products, latest trends, and special offers.