Mineral Pore Purifying Clay Mask
Mineral Pore Purifying Clay Mask
Face Mask With Bentonite Clay
Mineral Pore Purifying Clay Mask
Benefits
The first Vichy mineral face mask with two ultra-fine white clays, Kaolin and Bentonite, and Vichy Mineralizing Thermal Water. It helps remove excess sebum and impurities for a purified and softer skin
A clay face mask to purify pores and target excess shine
Application
Apply face mask on skin, wait for 5 minutes before rinsing off with warm water. Never let your clay mask fully dry because when it does, the skin underneath is dried out as well
Use clay face mask alone or for multi-masking
Product Safety
Dermatologist Tested

Paraben Free

Allergy Tested

Sensitive Skin Tested
Featured Ingredient: Vichy Mineralizing Water
A miracle of nature from the preserved region of Auvergne, rich in 15 minerals, helps strengthen the skin's moisture barrier function to help protect skin against aggressors.
Featured Ingredient: Kaolin and Bentonite Clays
These two earth clays absorb sebum and impurities.
Featured Ingredient: Aloe Vera
Hydrating and soothing ingredient.
My Concern
Impurities, enlarged pores and shine are characteristic for oily or combination skin, but can also be caused by an unhealthy, stressful lifestyle*
*MayoClinic
My Solution
Vichy Mineral Pore Purifying Clay Mask rich in two white clays [Kaolin, Bentonite], aloe vera extracts, and Vichy Thermal Water, acts like a magnet to draw out impurities from the skin, while also hydrating and soothing skin.
Product Feel
Smooth the easy to spread face mask over face. Refreshing fragrance selected to maximize the sensorial experience.
Results
An effective, deep face mask for purified pores and softer feeling skin. Immediately after application, surface impurities like dirt, pollution, and make-up are removed leaving skin feeling cleansed, more comfortable and mattified. In 1 month, pores look less visible and skin quality is improved with continued use of this clay face mask.
SUGGESTED USE
Apply face mask on skin, wait for 5 minutes before rinsing off with warm water. Use one to two times a week. Important application tip: Never let your clay mask fully dry. When it does, the skin underneath is dried out as well. Five minutes is all the Vichy Pore Purifying Face Mask needs to be efficient.
HEALTHY BEAUTY ROUTINE
Use the product alone for purified skin or combine it with other face masks for multi-masking to target different skin needs in different zones.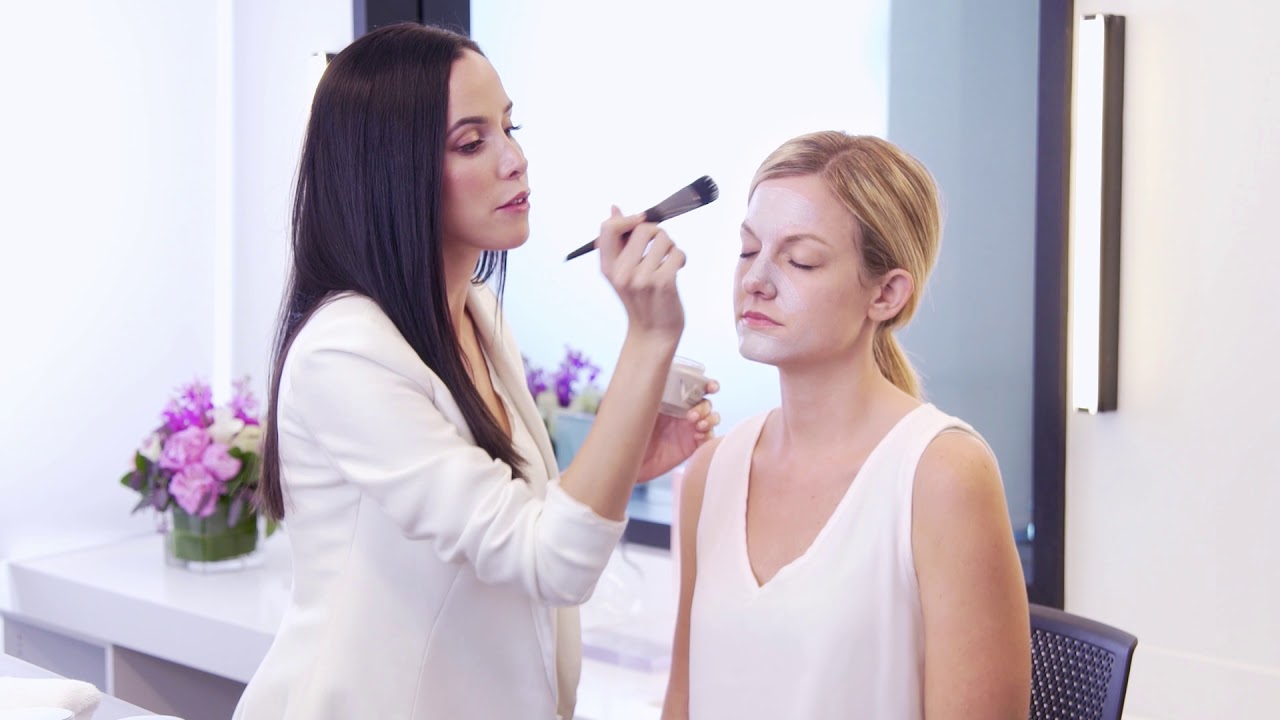 Expert Tips
Why Vichy Clay Fask Mask?
"As I have been using this mask frequently I can visibly see a difference in the softness of my skin. My pores feel cleaner and more pure and overall I am more confident in my skin after using it. And to me, that confidence in my skin and myself is what it's all about." –Cara Loren, Beauty Blogger
Le Vichy Mag
All Skin Concerns

How to Try Multi-Masking

There are many ways to use face masks for multi-masking. Learn how to use Vichy's Peel Mask, Clay Mask and Hydration mask for a personalized multi-masking routine.

Read more

Anti-Aging Ingredients

Mineral vs. Antioxidant Skin Care: What Minerals Are Good For Your Skin?

Mineral and antioxidant skin care are great additions to any skin care routine to keep skin healthy and hydrated.

Read more

Acne and Oily Skin

Dealing With Adult Acne: How to Cleanse Oily Skin

Sometimes acne stays with you into your adult years. If you have adult acne or oily skin there are many steps you can take to improve your skin quality.

Read more
Vichy Mineralizing Thermal Water

Discover skin care from the #1 anti-aging brand in European pharmacies. Since its creation in 1931 by Dr. Haller, Vichy offers women a range of skin care products with skin health in mind. Vichy Mineralizing Thermal Water from the French Volcanoes is rich in 15 essential minerals, is at the core of the brand and is included in all products to strengthen skin against external aggressors, such as pollution, stress, and fatigue.

Vichy Face Masks

Vichy's mineral face masks are born from earth, water and rock and can be used alone or for multi-masking. Whether you are looking for hydrated, glowing or refined skin there is a mask for you!
French Beauty Secrets
Multi-Masking By Skin Type

Multi-Masking with Vichy Face Masks
Vichy

Product Reviews for

Mineral Pore Purifying Clay Mask

Rated

4

out of

5

by

Anonymous

from

Gentle Mask

I received this as a free sample from PinchMe. I don't generally treat myself to face masks (3 kids, 4 and under... enough said... lol), so I was excited to try it. You only need to keep it on for 3-5 minutes. I love that it's so quick. nnThe mask was silky smooth and easy to apply. It felt great and has a light, pleasant scent. My skin tends to dry out and feel irritated with facial soaps. The mask did feel warm and my skin felt a little tight and dry when I rinsed it off, but after applying some face lotion, it was fine. I didn't experience any irritation or dryness and my pores looked and felt cleaner after using the mask. I would definitely use it once a week.

Date published: 2016-10-14

Rated

4

out of

5

by

Anonymous

from

Experience the spa at home

I haven't used a mud mask at home in a long time. I was able to get a sample of this and there was plenty in the packaging to spare. At first I thought the smell was a little masculine but as I went through the process it was very pleasing to the nose. nnUsually when you think of mud and clay products on your skin, it may be too drying. If you apply a thin layer and only leave it on 3-5 minutes (it will still be wet in a few spots if you apply too thick), the results aren't drying at all. nnThis product gave a pleasant, tingling sensation as it worked. It was easy to wash off and I was pleased with the smooth, soft skin afterward. Thank you for the sample! I felt like I was at the day spa!

Date published: 2016-10-28

Rated

5

out of

5

by

Anonymous

from

Work!?

Vichy PORE PURIFYING CLAY MASK with 2 MINERAL CLAYS" aims to make less visible pores and make you look beautiful skin. This made me create many expectations of my skin. The mask has a thick texture, with strong smell of minerals. It applies easily. During the waiting time, the mask felt like it was drying and felt lighter. After 5 minutes, remove it with warm water. It was very easy to remove. My face felt soft and clean. The pores are decreased a little after using it twice. It is reasonably priced considering that it is not necessary to apply lots of it. This product filled my expectations and I would buy it. Highly recommended. I received this product for free from PINCHme but all opinion are my own.

Date published: 2016-10-06

Rated

5

out of

5

by

Anonymous

from

wow!

Great product, I think this is the best mask I have ever tried in my entire life. I love the way that it warms up so it make it feel like it's actually cleaning out your pores instead of other masks that cools down it just feels like it's tightening everything into your pores. The smell is great the consistency is great. It has like that thick mud that you would expect but it doesn't feel like it would be dirty. I would definitely recommend this product to all my friends and family. All in all great products loved it.

Date published: 2016-10-27

Rated

3

out of

5

by

Anonymous

from

Not sure I would buy

First thing I noticed as I opened my sample of the clay mask that I received was that I was turned off a bit by the perfume smell coming from it. I was a bit surprised it didn't smell more like clay. Also the packaging was a bit hard to open and even though there is a place to tear it open, I still had to use scissors. This mask tingled a bit while drying but I found myself having to wait longer than the 3-5 minutes the back of the package says for it to dry completely and I did apply a thin application. After rinsing it off my skin did feel refreshed but as of now I can't tell a huge difference in my skin.

Date published: 2016-10-27

Rated

5

out of

5

by

Anonymous

from

Great product that improves texture and tone

I received a sample of this product from PinchME, and I really loved how easy the process of using this was. I applied, let set for a few minutes, then splashed with water to wash it away. It left my skin looking wonderful, diminished redness and helped even out any dark spots with just one use. It brightened my skin and left it glowing. Another thing using this product accomplished for me, it helped refresh my skin and make it more absorbent when I applied moisturizer shortly afterward.

Date published: 2016-10-20

Rated

3

out of

5

by

Anonymous

from

Average face mask

I received this mask as a free sample from PINCHme. My face burned slightly after applying the mask. It wasn't so bad that I needed to wash it off immediately, however it was not ideal. This mask contains fragrance, which I try to avoid in my skincare products. After rinsing off the mask, I was pleasantly surprised that my face wasn't red and irritated. On the positive side, this clay mask was not as drying as many others that I've tried. It left my skin feeling refreshed and balanced. It would be great if they removed the fragrance or made a fragrance free option.

Date published: 2016-10-27

Rated

5

out of

5

by

Anonymous

from

Refreshing treat for your skin!

I am very happy with this product! I don't need very much to cover my entire face, so this container would last quite a while. It is very refreshing once applied on to my skin. It feels like it tightens and tones. After washing off thoroughly, my face feels smooth and hydrated. Even my husband liked trying it out! I use it twice a week for a brightening upkeep.nnI did receive this product through PINCHme. However, my review is completely honest and my own opinion.

Date published: 2016-10-13
bvseo_sdk, dw_cartridge, 17.1.0, p_sdk_3.2.0
CLOUD, getReviews, 7ms
reviews, product
Receive emails about new products, latest trends, and special offers.
*Offer only available for first time subscribers.