Pureté Thermale 3-in-1 One Step Cleanser
Pureté Thermale 3-in-1 One Step Cleanser
One Step Facial Cleanser
Pureté Thermale 3-in-1 One Step Cleanser
Benefits
Pureté Thermale One Step Facial Cleanser is a 3 in 1 purifying milk cleanser that is a toner, eye make-up remover and cleanser that removes impurities and cleanses skin from pollutant particles.
Our best-selling, customer favorite cleanser.
Application
Can be used with or without water.
Either apply to a cotton pad and wipe off makeup or use with water and lather to cleanse face and remove makeup.
Product Safety
Dermatologist Tested

Paraben Free

Allergy Tested

Sensitive Skin Tested

Ophthalmologist Tested

Suitable for Contact Lens Wearers
Featured Ingredient: Vichy Mineralizing Water
A miracle of nature from the preserved region of Auvergne, rich in 15 minerals, helps strengthen the skin's moisture barrier function to help protect skin against aggressors.
Featured Ingredient: Captelae
A natural detoxifying agent originating from shea cake, which reinforces cutaneous resistance to damaging external factors. Due to its richness in polyphenolscapable it has the ability of trapping metals and neutralizing them. Demonstrated detoxifying efficacy.
My Concern
To find an effective, quick, and gentle way to cleanse the skin with these concerns:
1. Make-up, excess sebum and old cells
2. Pollutant particles
3. Hard water can irritate skin
My Solution
Ultra-quick and practical facial cleanser, for even sensitive skin. Perfectly cleanses and removes all traces of makeup, dirt and pollution in one simple step. Combines the efficacy of a milk + a toner + an eye make-up remover in a single step. Perfect in the evening, ideal for a busy lifestyle. Leaves skin feeling fresh, soft and soothed.
Product Feel
Lightweight, milky texture becomes a refreshing, non-oily toner on application. Refreshing fragrance selected to maximize the sensorial experience.
Results
Proven efficacy on cleansing 2.5pm pollutant particles thanks to its formula enriched with a Shea extract, Captelae. Its anti-pollution cleansing efficacy is 72%* superior to that of a traditional water-based cleansing.
*Particle anti-adherence test, 20 women
Can be used with or without water. We suggest two application techniques:
1. With a cotton pad. Generously soak two cotton pads in Pureté Thermale facial cleanser before gliding them over both sides of the face simultaneously, in circular strokes, working from the inside outwards and from the chin up to the forehead. Finish off with the neck.
2. Manual massage. Apply facial cleanser to the face before sweeping one hand after the other up towards the forehead on either side of the nose. Use the palms and the full length of the fingers. Repeat three times. Finish with soft strokes from the sides of the face towards the neck.
As a final step, soak a cotton pad in product. Apply to a closed eyelid. Gently press down and sweep along the lashes. Then fold the pad around the lash fringe to soak them in product before gently sweeping over the lashes to remove mascara. Turn the pad over and sweep along the underside of the lashes. Repeat with a clean pad if needed. Cleanse the other eye in the same way.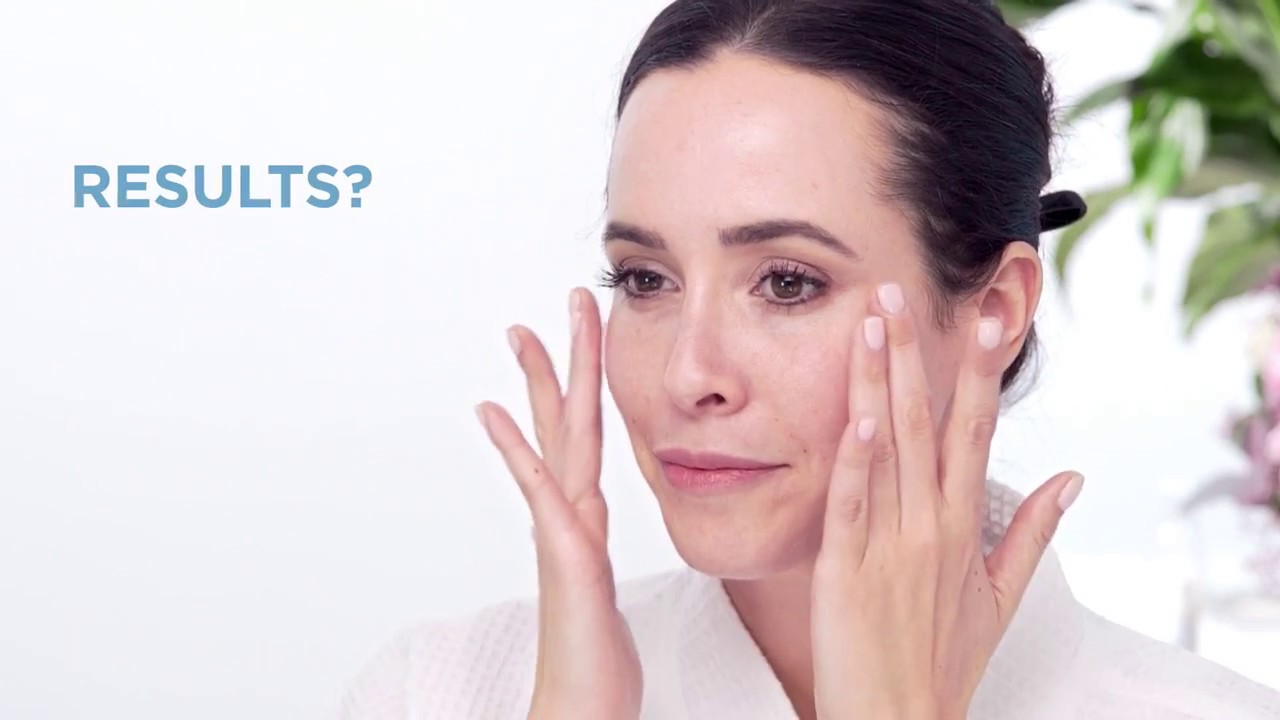 Expert Tips
Why Pureté Thermale One Step Cleanser?
"I have been using the 3 in 1 cleanser for a long time, trying others in between but keep going back...now it's simply the only one I use. Takes makeup off better than any other product, doesn't burn my eyes taking off eye makeup. I use a warm cloth to remove makeup and it leaves my skin soft and smooth. Great product!" – Review by Rose A.
Le Vichy Mag
Hydration

Maintain Your Moisture

As you age it is important to keep your skin healthy and hydrated in order to maintain your moisture levels in the present and prevent dry, cracked skin in the long run. Learn how to adapt your moisture routine to keep skin hydrated and happy.

Read more

All Skin Concerns

Sweet Relief For Your Sensitive Skin

You don't have to forgo an effective skin care routine if you have sensitive skin. Choose products that are developed for sensitive skin to help hydrate and sooth your skin.

Read more

French Beauty

What is Vichy's Mineralizing Thermal Water?

Vichy Mineralizing Thermal Water from the French Volcanoes is at the heart of all of the product formulations. Enriched with 15 essential minerals it will leave your skin feeling healthy, hydrated and refreshed.

Read more
DISCOVER #VICHYUSA
When you upload photos to this page, you are sharing them with L'Oreal and our use of those photos is subject to our Privacy Policy and User Content Permission Terms. This feature is for U.S. consumers.
Vichy

Product Reviews for

Pureté Thermale 3-in-1 One Step Cleanser

Rated

5

out of

5

by

Hibster11

from

Face feeling like a babies bottom

When I first purchase this I wasn't sure if I would use it with or without water but as I read through the comments and reviews with water seeps to be more accurate because it removes all of the make up . I wish the back of the product with half directions on how to use it. But leaves my skin feeling flawless!

Date published: 2018-11-27

Rated

5

out of

5

by

Becknell

from

Non drying cleaser

This is a wonderful non drying cleaser that cleans your pores! My skin looks and feels clean and glowing. I love that there is a toner in the cleasner.

Date published: 2017-12-28

Rated

5

out of

5

by

Bahnsen

from

Mild, effective and easy to use

I'm enjoying this cleanser very much. It is non-drying, non-irritating to the eyes and does not require water and thus no endless rinsing: I remove it with a damp cloth and reach for Vichy's PURETÉ THERMALE TONER and then I'm ready for moisturizer and/or sunscreen. Will repurchase for sure.

Date published: 2017-05-18

Rated

5

out of

5

by

Anonymous

from

Great for my sensitive skin

This has been the only cleanser I'm able to use daily that has not irritated my skin! I like to follow with the spa water and 48hr hydrating cream.

Date published: 2016-05-12

Rated

5

out of

5

by

Anonymous

from

It just works.

I have been using the 3 in 1 cleanser for a long time, trying others in between but keep going back...now it's simply the only one I use....takes makeup off better than any other product, doesn't burn my eyes taking off eye makeup. I use a warm cloth to remove makeup and it leaves my skin soft and smooth. Great product!

Date published: 2016-01-18

Rated

5

out of

5

by

Anonymous

from

Good gentle moisturizing cleanser

This is an excellent cleanser for dry skin. I don't feel like it removes makeup very well, but I like to use it after I use another makeup cleanser. I especially love using it in the morning. It's just so refreshing and moisturizing!! I don't really like to leave cleansers on my skin, so I do rinse off.

Date published: 2015-12-15

Rated

5

out of

5

by

Anonymous

from

This made me so happy, I cried. Literally.

Slightly less than three weeks ago, for the first time in my life, I had an allergic reaction to another product. The aftermath of that reaction left my facial skin swollen, painful and dehydrated to the point it was scaly. I had taken to teasing people about being a 'reptilian', but I was just devastated. After two weeks of using two products for super-sensitive skin recommended by a dermatologist and seeing and feeling very little improvement, I asked for advice from an aesthetician at a salon. She told me she'd had a skin reaction to a beauty product the previous year and immediately handed me the Purete Thermale cleanser, claiming it had brought her skin back incredibly quickly. I was doubtful, but brought it home with me anyway. nnThis was incredibly easy to use and considering the condition my skin was in during that first use, the fact it did not hurt or sting was greatly appreciated. It also told me there is nothing harsh in there. The relief I felt was immediate. The pain - it was actual pain - on my face just vanished. While that did make me happy, I woke up the next day expecting to see a scaly nightmare staring back at me again despite the continued lack of pain - but that was not the case. That's when I realized this stuff worked and started to cry out of a combination of relief and joy and also feeling a bit silly for crying. nnThere's a lot to be said for any product that is so gentle yet effective it could bring my badly damaged skin back from the near-dead when the two cleansers recommended by a dermatologist could not. I've been using Purete Thermale twice a day ever since, am on my fourth day of use and I will continue to use this product from now on. My skin looks completely healed and the only evidence of my misadventure with the-product-that-shall-not-be-named is some slight swelling around my eyes. nnThe Purete Thermale really is an incredible product. I honestly cannot get over how quickly it helped me and how it just WORKED - even against the horror show level aftermath of a severe allergic reaction. I am forever grateful - I really, truly am - and am definitely a Vichy fan for life.

Date published: 2015-08-06

Rated

5

out of

5

by

Anonymous

from

HEAVEN IN A BOTTLE

I love love love this cleanser! I usually cannot tolerate a creamy cleanser that needs no water but smooth this all over the face and tissue off then use the thermal water as a last addition and your skin tingles with goodness. I am sooo sensitive yet this really cleans and gives a baby fine feeling to the skin. Ladies, This is a must!! Each day I see more smooth and supple skin! Everyone says what are you doing to your face it looks amazing, and I laugh and just say "Vichy".....

Date published: 2015-06-10
bvseo_sdk, dw_cartridge, 17.1.0, p_sdk_3.2.0
CLOUD, getReviews, 9ms
reviews, product
Receive emails about new products, latest trends, and special offers.